FAQs
Sorry, we couldn't find any questions matching that search.
CBD FAQ
What is CBD?

CBD stands for cannabidiol. It is one of over 113 cannabinoid compounds found naturally in cannabis plants. The flowers of cannabis produce a sticky resin that contains these cannabinoids as well as terpenes and various other natural compounds.

Unlike THC, which is the main psychoactive compound in cannabis plants, CBD is non-psychoactive and won´t get you high.
Is CBD legal?

Yes, hemp-derived CBD products with extremely low THC content (not more than 0.3% THC) are legal at the federal level.

Thanks to the 2018 Farm Bill, which was signed into law in December of 2018. Hemp was removed from the list of controlled substances and reclassified as an agricultural commodity.
What is the difference between cannabis, hemp and marijuana?

Cannabis is the name of the plant species. Hemp and marijuana are both cannabis plants, their legal difference is the level of a psychoactive compound called tetrahydrocannabinol or THC, which is the cannabinoid that causes intoxication.

Marijuana plants are high in THC and low in CBD, while the concentration in hemp plants occur the other way around.

In fact, hemp (non-psychoactive) is defined as a cannabis plant that contains 0.3% or less THC. Cannabis plants exceeding the 0.3% THC limit are considered as marijuana (psychoactive).
Does CBD get you high?

No! CBD is not intoxicating and won´t get you high.

All our products are sourced from industrial hemp, which contains the federally legal limit of 0.3% or less THC. This extremely low amount of THC is not enough to get you intoxicated.
What is the difference between full spectrum, broad spectrum and isolate CBD?

The main difference between full spectrum, broad spectrum and isolate CBD are the chemical compounds they contain.

Full spectrum CBD

Full spectrum is created through full plant extraction and contains all hemp-derived cannabinoids (including up to 0.3% THC), terpenes, flavonoids, vitamins and other natural occurring compounds.

This type is preferred by people because of the so called "entourage effect", meaning that all these compounds work together to boost the potential health benefits.

Broad spectrum CBD

Broad spectrum is similar to full spectrum with the difference that it contains most hemp-derived cannabinoids, except THC.

Broad spectrum can be created on two ways. First, by further processing the full spectrum extract and removing the trace amounts of THC or second, by taking CBD isolate and reintroducing some components.

Since it contains all chemical compounds except THC, you are likely get some of the beneficial entourage effects.

Isolate CBD

CBD isolate is pure CBD. It is created by removing all other chemical compounds except CBD from the full spectrum extract. An isolate only contains CBD.
How much CBD should I take?

Due to the fact that no two people are the same, CBD dosage comes down to your unique, individual preference. It involves some trial and error to find the dosage that works best for you. We have some pointers to help you out, read more here.
How does CBD work?

The human body owns an endocannabinoid system (ECS). With that it produces its own set of cannabinoids. The ECS is a complex network of neurotransmitters and receptors spread throughout the entire body. It is constantly working and involved in many important jobs, regulating various vital functions including your immune system, pain perception, sleep, mood, appetite, pleasure, inflammation, and more. 

People take CBD to support their ECS in its daily job.
My Order
How do I track my order?

You will receive a tracking number via e-mail once your order has been shipped.
How can I cancel my order?

If you need to cancel an order please email support@kenjicbd.com. Our Customer Care Team will do their best to make it happen.

Please note: Due to our quick turnaround on orders, cancellations are not guaranteed.
Can I make a change to my order?

Unfortunately, we are unable to make changes to your order after it has been processed. This is due to our quick turnarounds on orders and helps us avoid errors in the fulfillment process. Thank you for your understanding.
What if I receive the wrong product?

If you received an unordered item, please email support@kenjicbd.com. Our Customer Care team will take care of your request and provide information with next steps. We apologize for the inconvenience.
Shipping & Returns
Do you offer free shipping?

Yes, with KENJI you enjoy Free Shipping on all orders within the United States.

No Minimum Order! Just Free!
How long does delivery take?

Shipping usually takes 2 to 4 business days once your package has left our warehouse.

Warehouse processing times:

During the week: within 24 to 48h

Over the weekend: the following Monday
Does KENJI CBD accept returns?

Yes, we offer 100% Money Back Returns within 30 days from the date your order is delivered.

Please note: To be eligible for a return, your item must be in the same condition that you received it, unopened, unused, with tags, and in its original packaging. Check our Return & Refund Policy for more information.
How do I return my product?

To start a return, just contact us at support@kenjicbd.com. If your return is accepted, we'll send you instructions on how and where to send your package. Items sent back to us without first requesting a return will not be accepted. Check our Return & Refund Policy for more information.
Sustainability
Where are your products made?

KENJIs CBD product line is made in the USA. We go above and beyond to craft our products with organically grown, non-GMO, pesticide-free CBD that is farmed in Colorado.

We have taken the time to carefully select suppliers that adhere to our strict standards including health-conscious, sustainable practices as well as eco-responsible methods. Learn more about our process.
What are you doing to be more sustainable?

Sustainability is important to us. We want to live in a world where we are in balance and harmony with ourselves and our environment. That's why we have committed and take ownership to drive the change together with our community.

KENJI partnered with OneTreePlanted to fulfill this mission. With every paid order, we plant one tree on your behalf.
Organically Grown American Hemp
We practice sustainability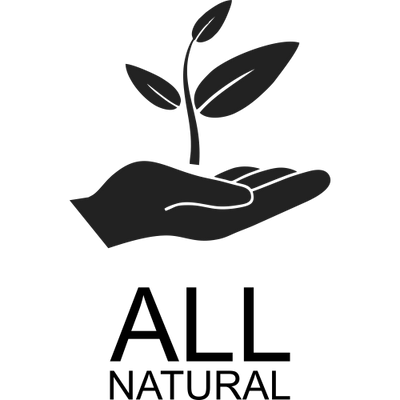 Ethically made with nature in mind

All our products are vegan friendly
Full transparency on all results

With each order we plant trees